Grand Constance
South Africa's Oldest Wine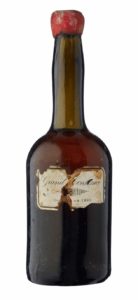 The renowned Groot Constantia Grand Constance is South Africa's oldest wine and is the finest example of the famous "Constantia Wyn" as drunk by Emporers and Kings, from Frederick the Great of Prussia to King Louis Phillipe of France all vied for their share. Charles Dickens celebrated it in Edwin Drood, Jane Austen's character recommended it as a cure for a broken heart to heroine Marianne Dashwood in Sense and Sensibility and Charles Baudelaire compared Constantia wine to his lover's lips in his most famous volume of poems, Les Fleurs du Mal. Napoleon Bonaparte was allowed to drink wine made at Groot Constantia whilst exiled on the island of Saint Helena from 1815 until his death in May 1821.
Enjoy the true "Constantia Wyn" of Napoleon Bonaparte
Napoleon Bonaparte's favourite wine originated from "Grand Constance", the French translation for Groot Constantia. These wines were produced in the Cloete Cellar directly behind the Groot Constantia Manor house. It is known that Groot Constantia used the French translation "Grand Constance" on its labels additional to the normal "Groot Constantia" reference. "Grand Constance" was supplied to Napoleon until his death in 1821 during his exile on the island of Saint Helena.
The Award-winning Groot Constantia Grand Constance Wine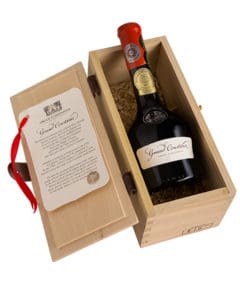 Both the 2012 and 2013 Grand Constance have walked away with a top award from the "Monde Selection International Wine Contest" in Brussels. This Monde judging panel, which is made up of over 70 totally independent judges consisting of Michelin starred chefs and master sommeliers, amongst other experts, judged wines from 26 different countries. The Gold Award that was presented by the Monde judges to Groot Constantia's Grand Constance is issued to those products that obtain an average result of between 80% and 89% - meaning an indisputable guarantee of quality to the consumer. 
Adding to this success, the 2013 Grand Constance was also selected as one of the Top 100 SA Wines in 2016, and also named as best in its class. The 2013 Grand Constance continued to rake in the awards with the highest possible accolade at the Decanter Asia Wine Awards. Surpassing Gold, Grand Constance received Platinum for being the Best South African Sweet Wine – achieving a rare 98 points out of a possible 100, and being classed as "exceptional". The Grand Constance 2014 was awarded a Gold Medal and a position in the Top 10 Muscats in the World list at the 17th annual Muscats du Monde wine competition.
Enjoy slightly chilled (between 12°C and 14°C).
Grand Constance is a blend of red and white Muscat and has a beautiful liquid amber colour. The nose shows dried apricots, honey and caramel, while the red Muscat gives the wine Turkish Delight and rose petal aromatics.
The dried fruit and floral character follows on the palate, with the natural sweetness beautifully balanced by the fresh acidity.

From our cellars Frederick the Great of Prussia, King Louis Philippe of France and Napoleon Bonaparte were supplied...
come and add yourself to the list!
Become part of a lineage of royalty and noble men who have savoured our wines for centuries.
By joining our exclusive Groot Constantia Wine Club you will enjoy the following exclusive benefits:
No initial sign up cost

Wine Club Members receive a standard 10% discount on Groot Constantia wines bought at the Groot Constantia Wine Estate and on our website www.grootconstantia.co.za
Be among the first to be informed of specials and new releases

Have the exclusive opportunity to pre-order new vintages