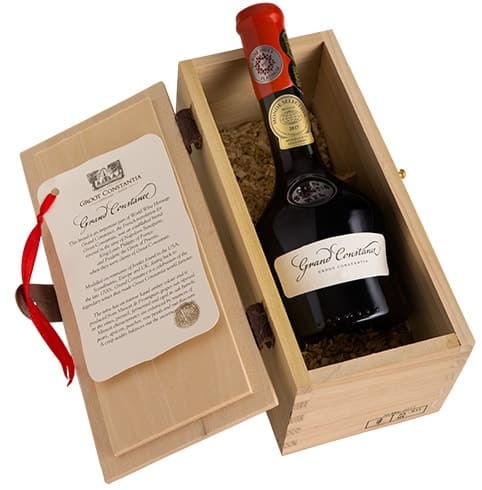 Production
A long ripening period ensures adequate exposure to sunlight to produce the golden nectar. After fermentation, the wines are racked and put back into the barrels to mature
for another 24 months.
Best Served With…
For a perfect complement to your final dish, serve slightly chilled (between 12°C and 14°C). Let your dish be your guide: A dessert wine should always be sweeter than the food that is being served to spark a pleasing contrast. Pair with fruit-based puddings or chocolate, dried fruits, nuts and cheese.